Welcome to The Vintage Recipe Tin. Here you will find my favorite recipes I have found in retro cookbooks and handwritten recipe cards. I also share my favorite recipes I have made recently.
My very first recipes that inspired this website are Oatmeal Pie and Butterfinger Cookies. Though my most popular recipes to date are Bisquick Garlic Cheddar Biscuits and Noodles Romanoff.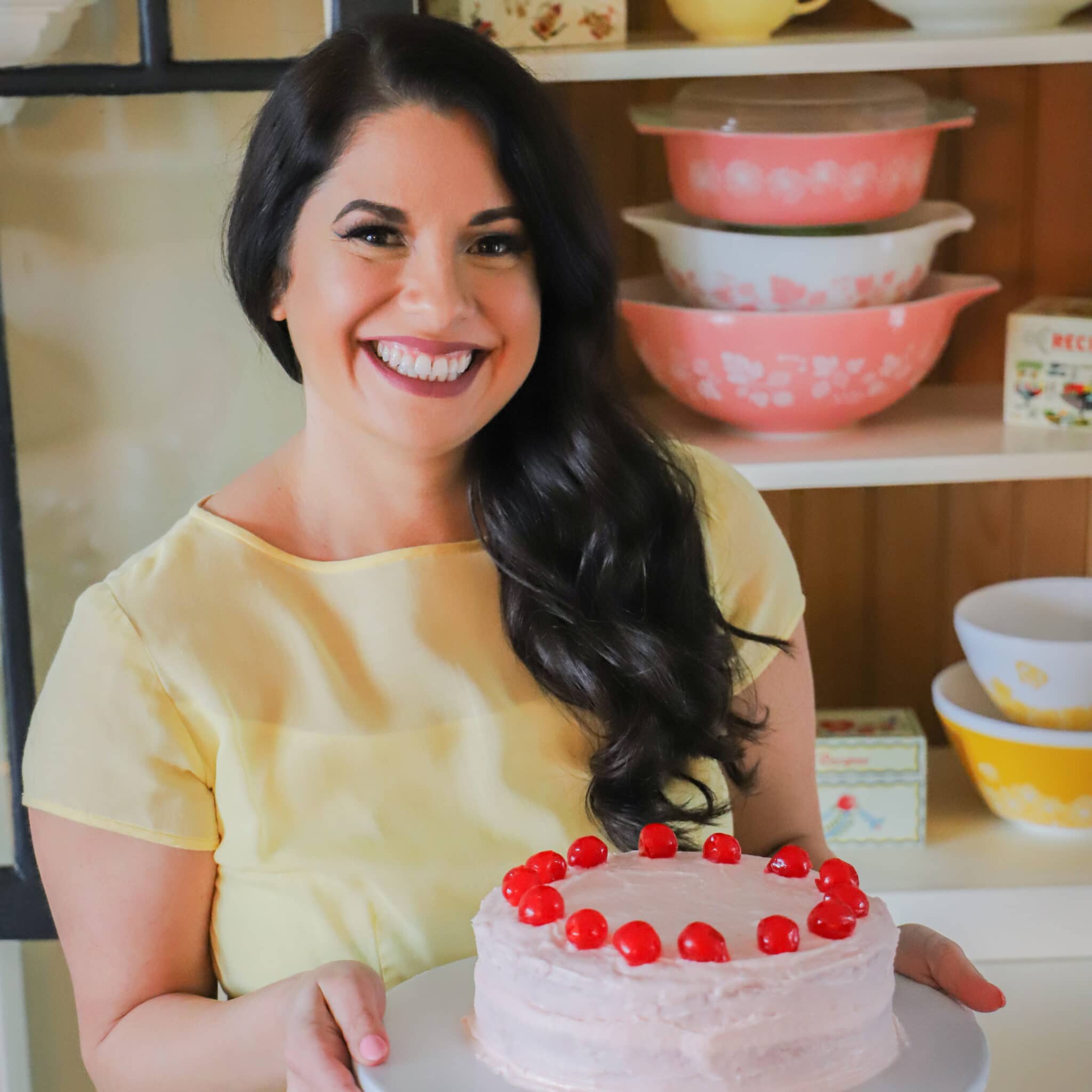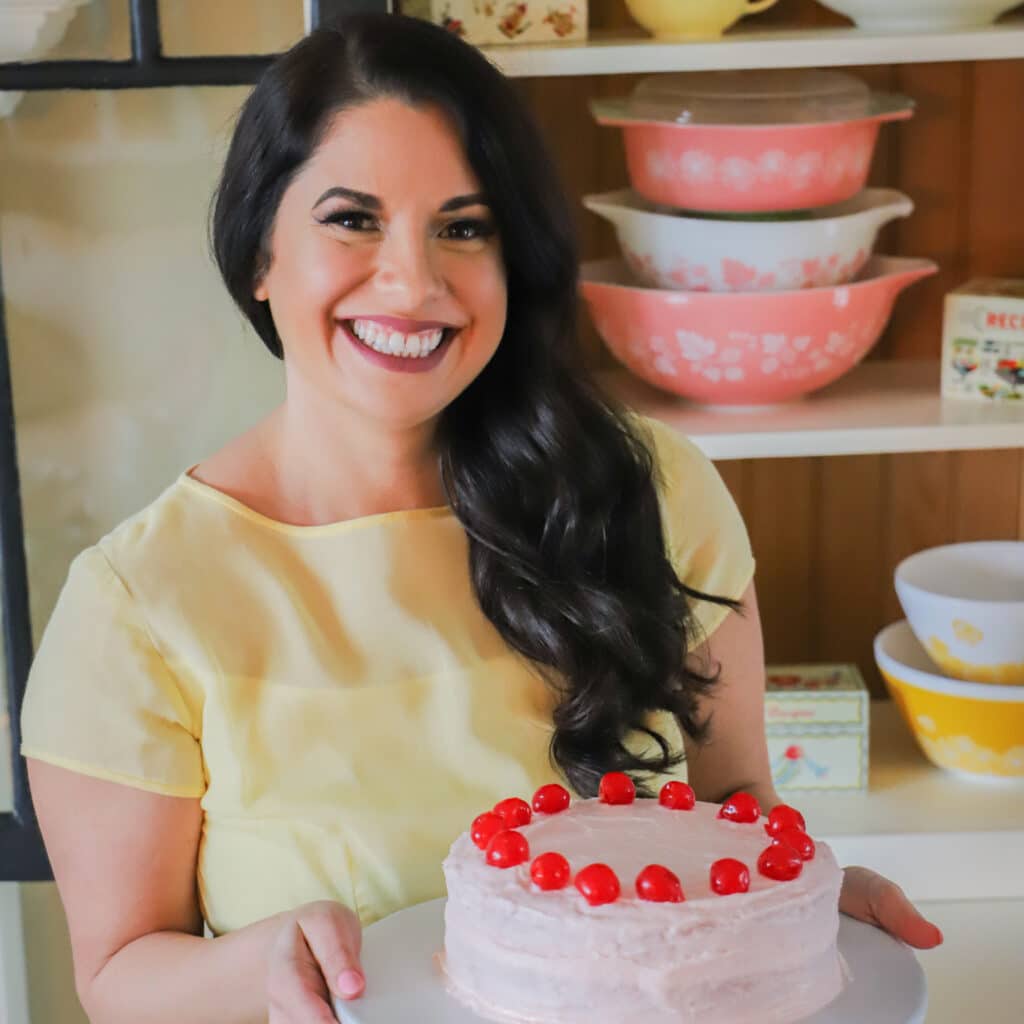 My name is Sarah Olson, I live in the Willamette Valley in Oregon with my husband and 10-year old daughter. I have been cooking my entire life and now cooking is my full-time job with my two recipe websites.
My other recipe website is The Magical Slow Cooker where I share slow cooker recipes exclusively. My slow cooker recipes have been featured on Parade, the Today Show, Country Living, Buzz Feed and more.
I hope you enjoy the recipes I share and find a few "new to you" recipes to make for your family.